TEEMLIVING/Divany furniture Co., LtdAbout UsWenZhou, China.TEEMLIVING/Divany furniture Co., LtdAbout UsWenZhou, China.TEEMLIVING/Divany furniture Co., LtdTEEMLIVING/Divany furniture Co., LtdTEEMLIVING/Divany furniture Co., LtdTEEMLIVING/Divany furniture Co., LtdTEEMLIVING/Divany furniture Co., LtdTEEMLIVING/Divany furniture Co., LtdTEEMLIVING/Divany furniture Co., LtdTEEMLIVING/Divany furniture Co., LtdTEEMLIVING/Divany furniture Co., LtdTEEMLIVING/Divany furniture Co., LtdTEEMLIVING/Divany furniture Co., LtdTEEMLIVING/Divany furniture Co., LtdTEEMLIVING/Divany furniture Co., LtdTEEMLIVING/Divany furniture Co., LtdTEEMLIVING/Divany furniture Co., LtdTEEMLIVING/Divany furniture Co., LtdTEEMLIVING/Divany furniture Co., LtdTEEMLIVING/Divany furniture Co., LtdTEEMLIVING/Divany furniture Co., LtdTEEMLIV
O-lofos A New Modernist House | Island's Indigenous Lifestyle
O-lofos A New Modernist House | Island's Indigenous Lifestyle
2022.12.18
O-lofos is a new modernist house inspired by the island's indigenous lifestyle, offering and improving the possibility of a slow life. Located at the northern foot of the Thrypti Mountain on the eastern side of the Greek island, the project is known for its natural, wild Cretan landscape and its heritage of ancient crafts. Built on a sloping site, the 280 sq m house contains two guest rooms and open outdoor areas.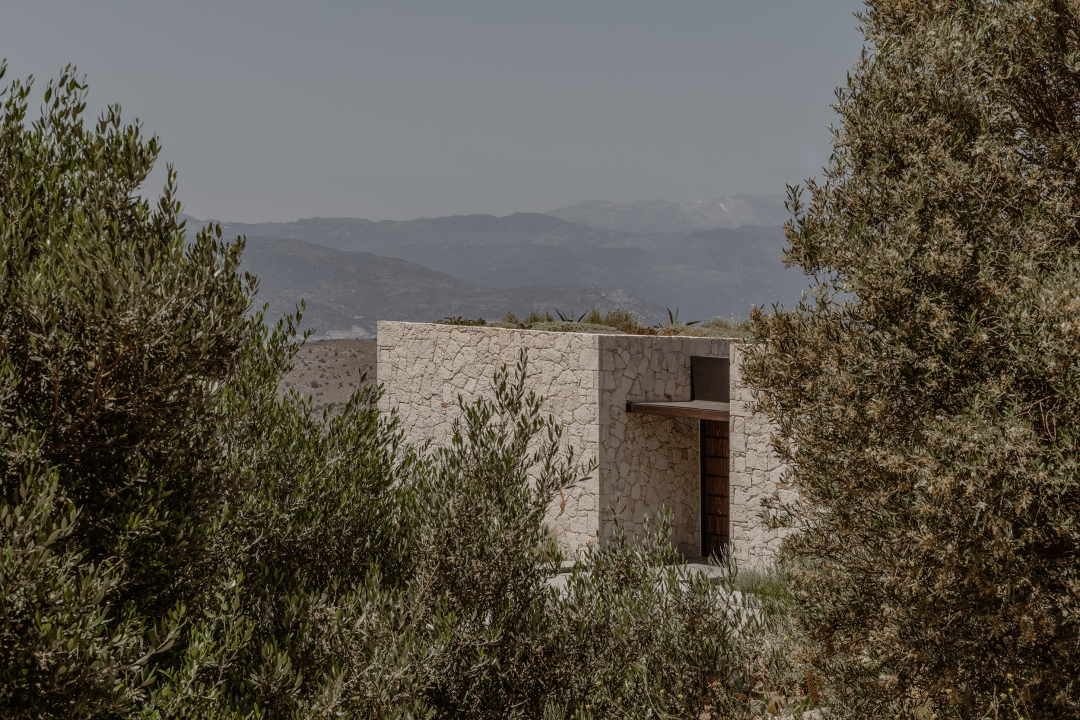 O-lofos' design highlights the integration of the building into its site and natural surroundings, which are renowned for their views of the Mediterranean Sea. Block722 blends inherent Scandinavian sensibility and organic minimalism with Japanese architectural ideas. It presents simple and almost plain space lines, which make the natural materials coordinate and balance each other, pursue the exploration of technology, and enrich the tactile surface of friendly perception.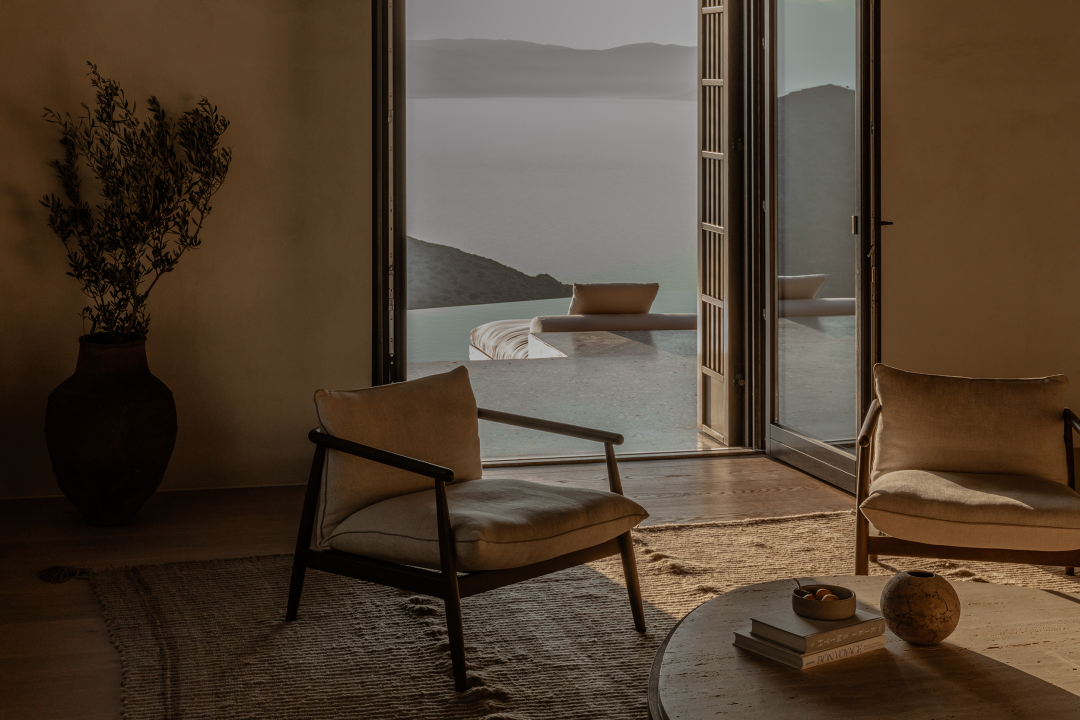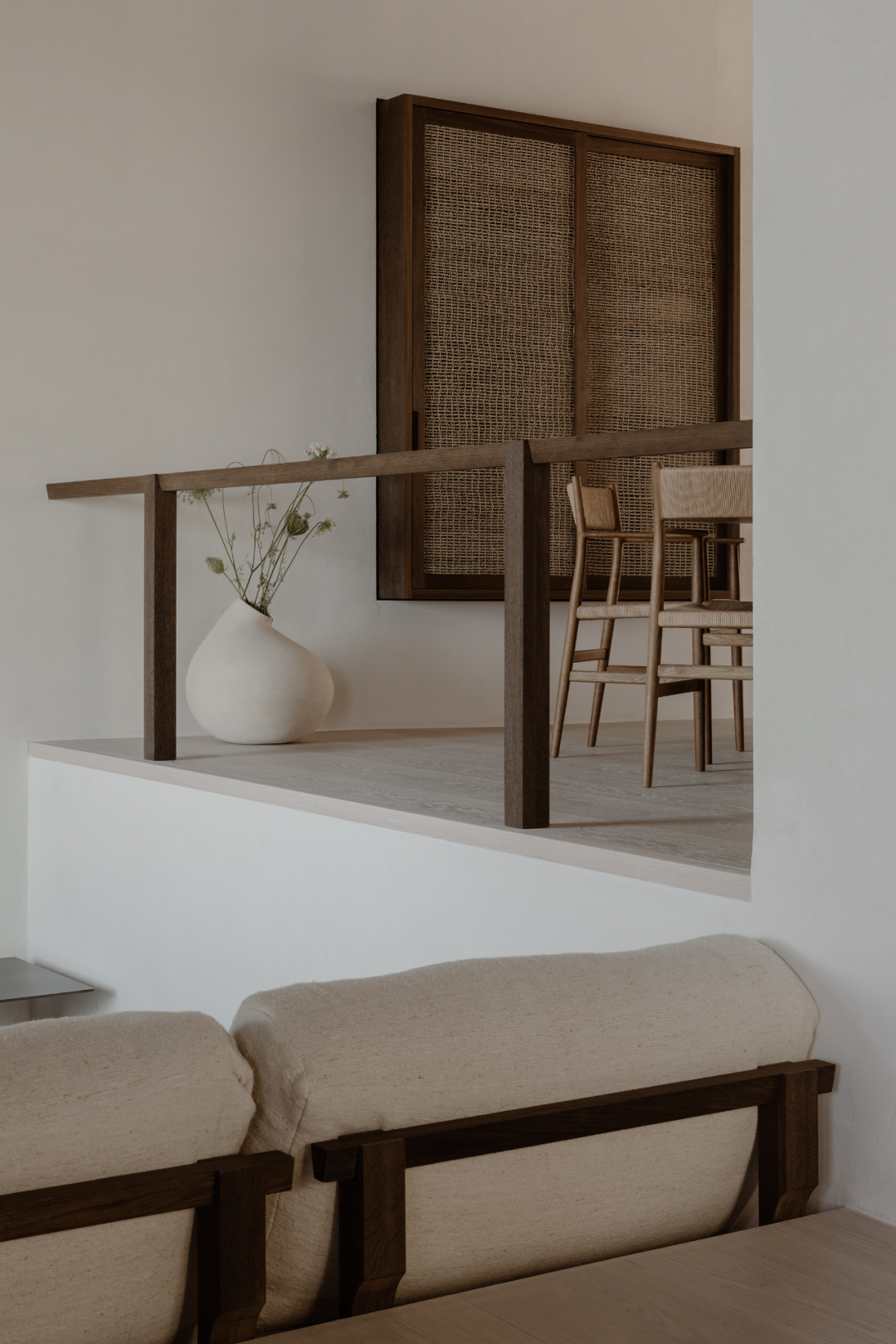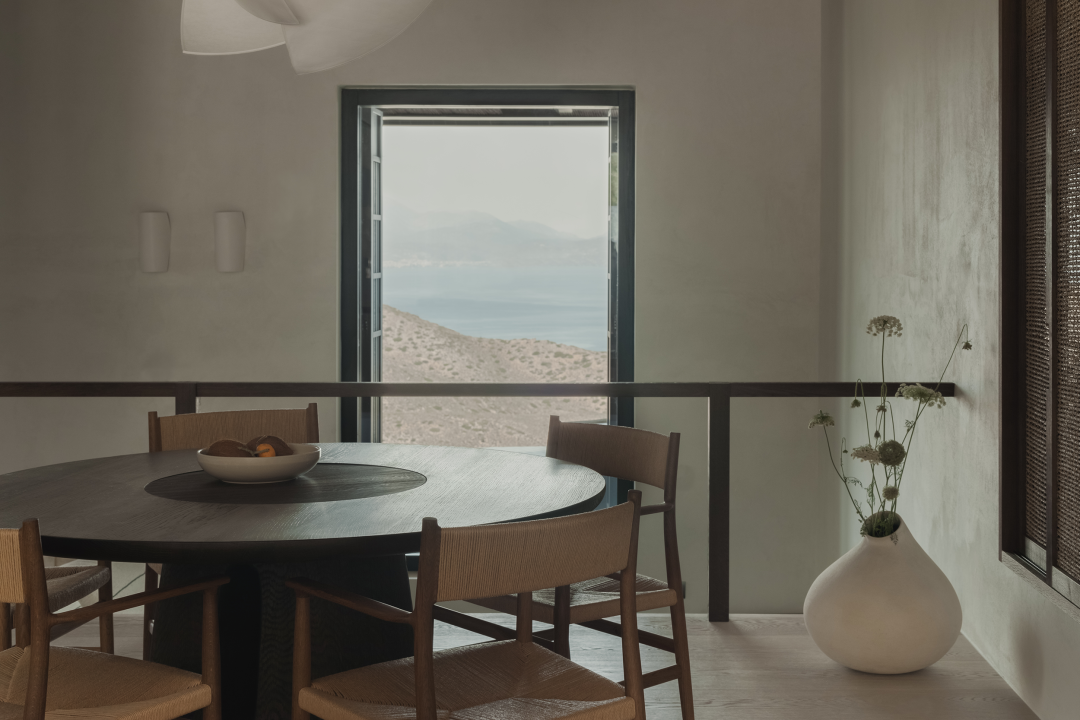 The building as a whole is cleverly divided by Block722 into several small volumes, which are connected by repeated paths and intermediary Spaces -- some inside, others open to the outdoors. The main structure is planned as two low buildings connected by a semi-enclosed area with a water feature. The architects use the sense of atmosphere and rhythm of the natural environment both inside and outside, integrating the space inside and outside, the nature and the occupants.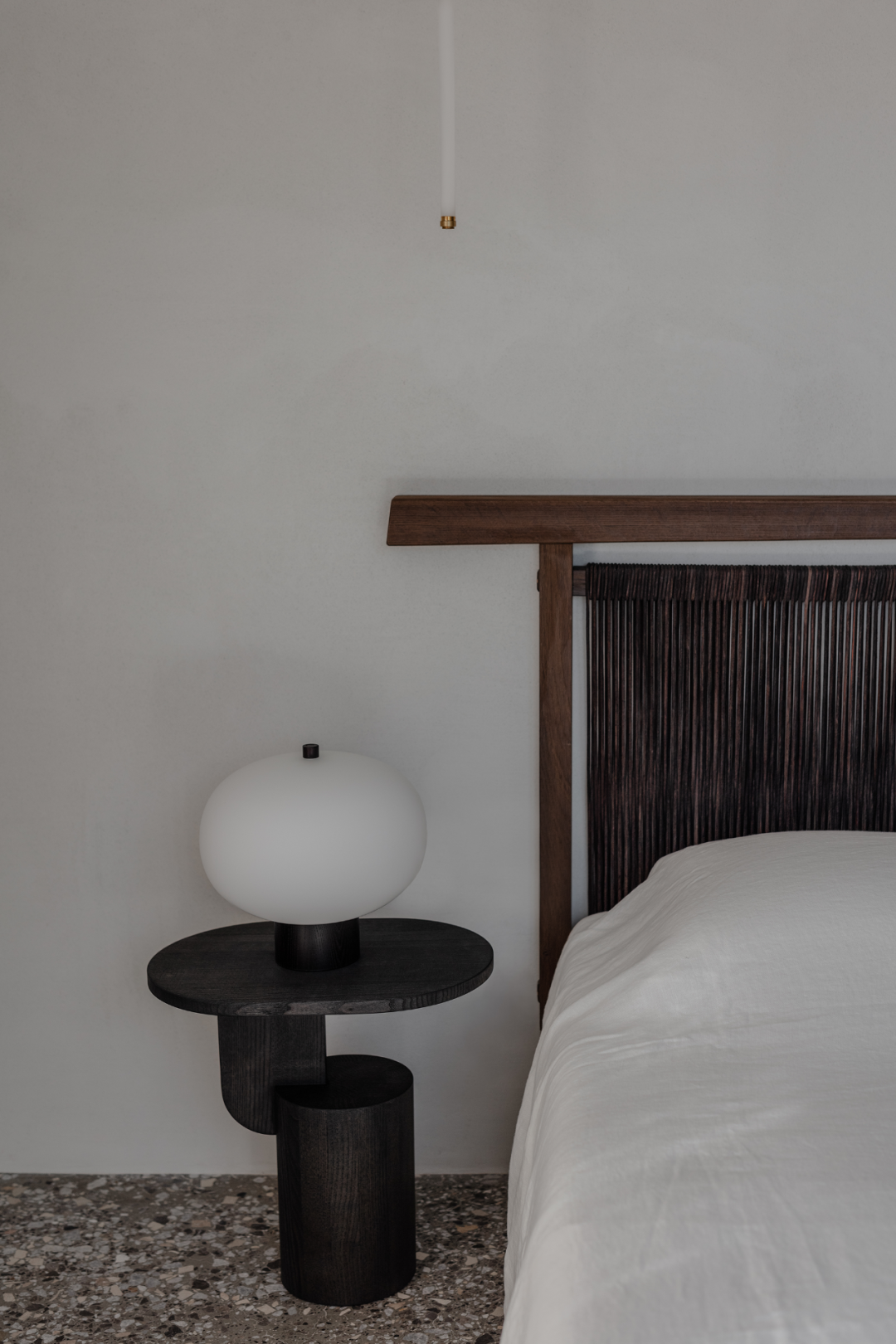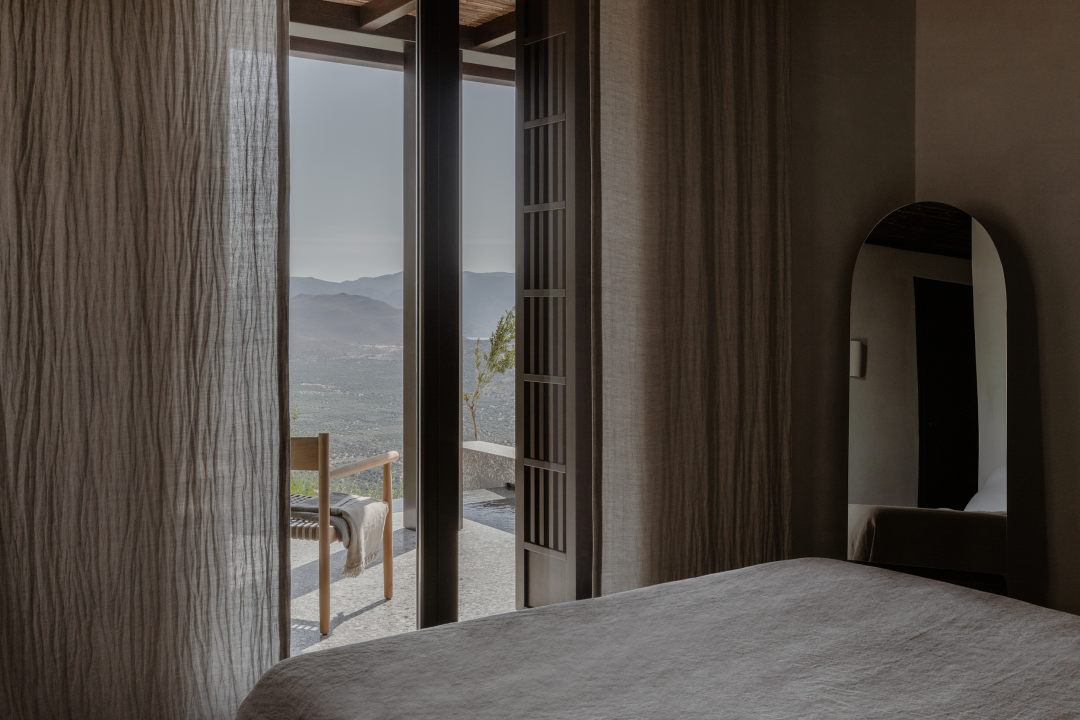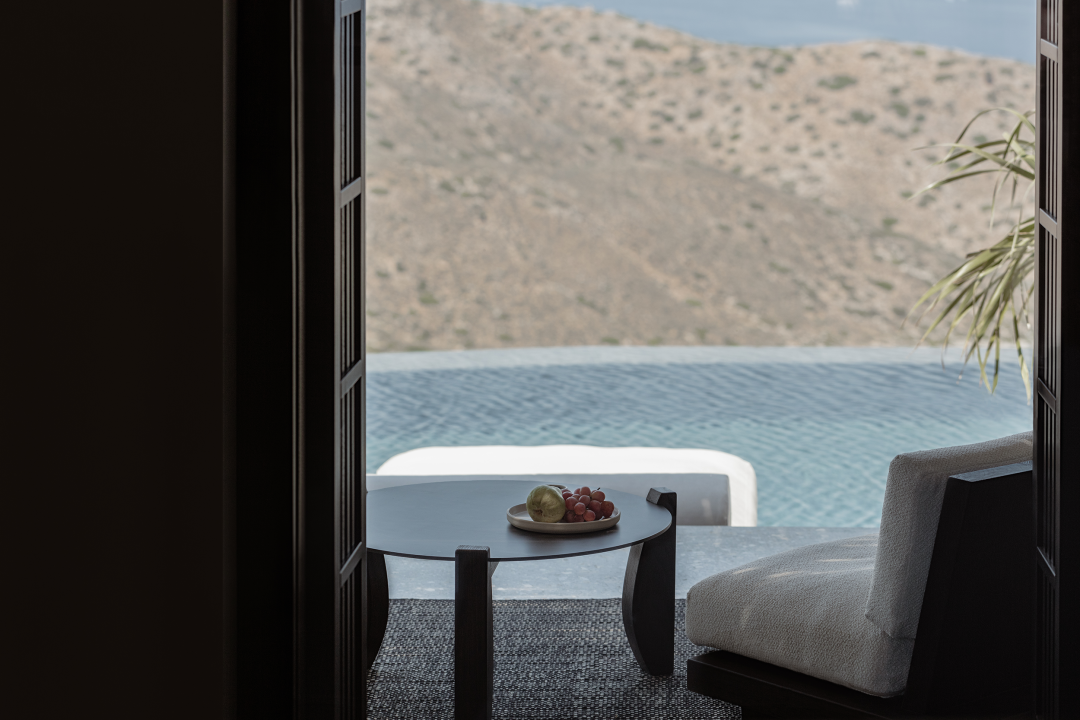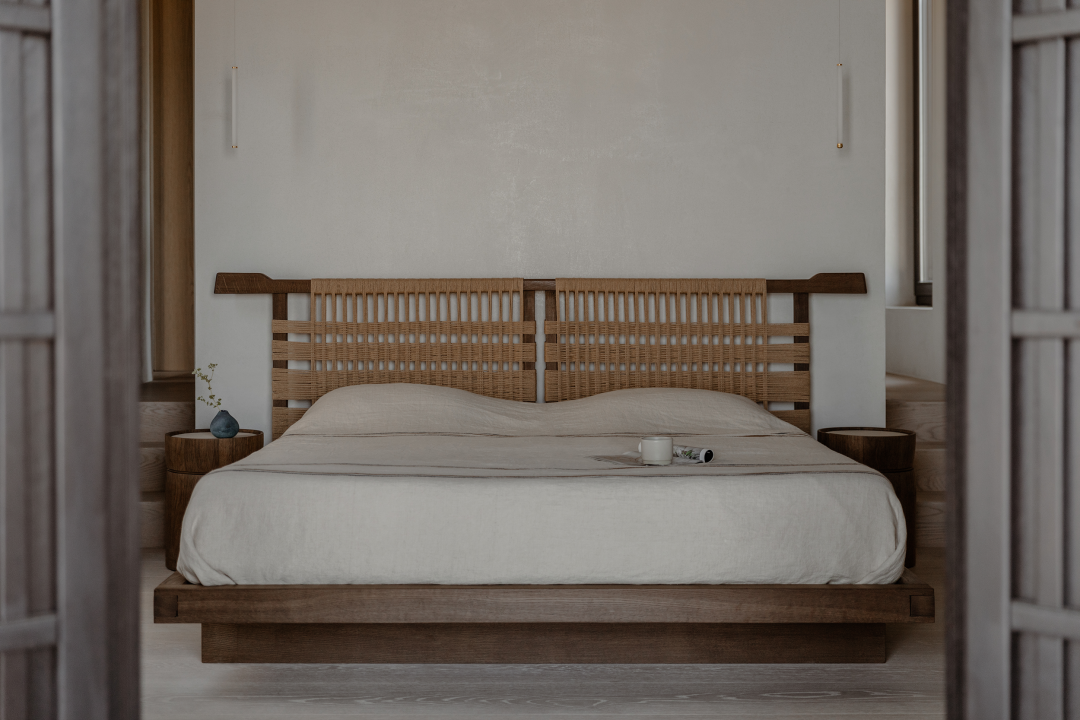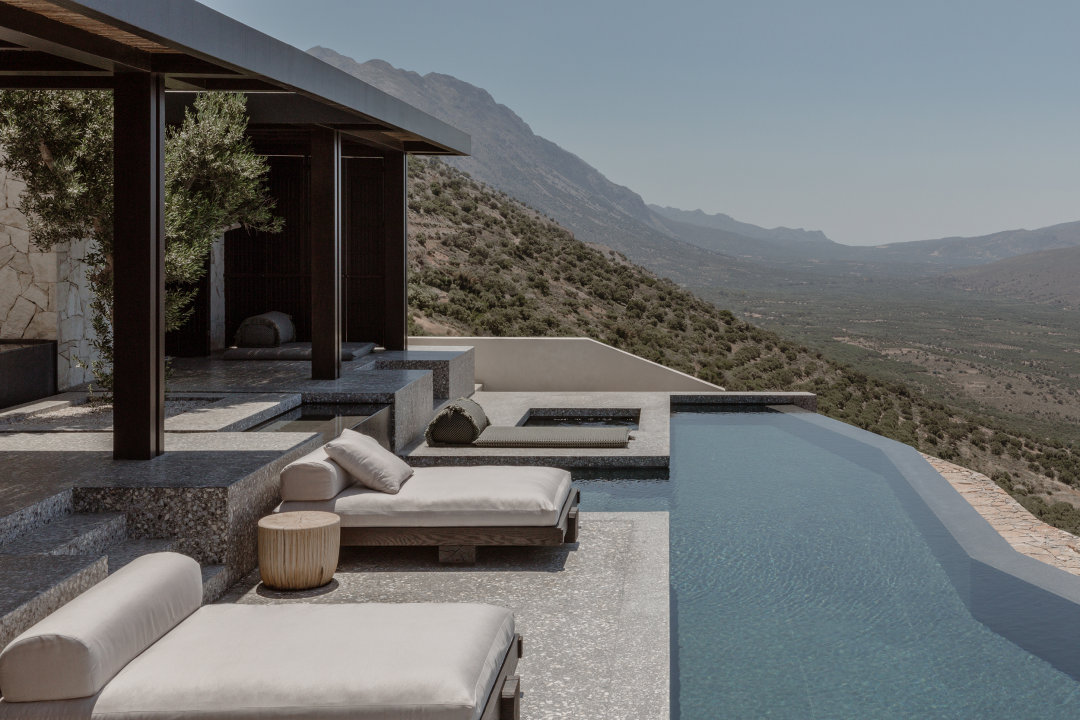 Block722 worked with local craftsmen throughout the construction process, applying traditional manufacturing techniques and local materials and processes to the house. Many of them are made of marble, wood, stone and terrazzo. This artistic working method, combined with local materials of natural origin, elevates O-Lofos into a truly highly customised boutique home.